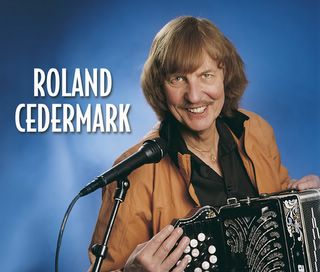 Superblog!! proudly presents: Roland Cedermark, constant winner of the Sweden's ugliest Christian musician trophy since 1989. Consider yourself warned for what might happen if you're an old alcoholic who decides to let Jebus into your life.... You'll turn into some kind of a hippie with scary eyes and everybody will hate you. Except for the Jebus crowd, but who cares what they think.

Another Elvis enthusiast: Roland Cedermark has devoted several of his albums to The King. My musician friends tell me he's a god on the accordion, but I just can't make myself appreciate his genius.
I once bought my sister one of his CDs for Christmas, and have suffered ever since.