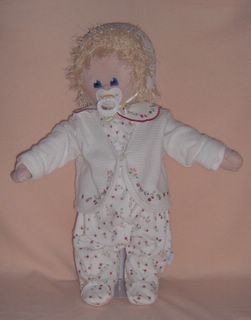 You know we sometimes like to kid around here on Superblog!! But today I want to ask you to sit still for a few seconds and listen to the sad but sweet story behind Brad & Karen's Adoption Webpage. You see, Brad and Karen were high school sweethearts who married after college and had two wonderful boys. Unfortunately:


Karen had a very difficult second pregnancy, and as a result, we are unable to have anymore biological children. We have always dreamed of having lots of children, so we have turned to adoption to realize that dream. We believe that there is a baby who God intends to be a part of our family.
And perhaps YOU, dear
Superblog!!
visitor, has given birth to that baby? If so, go to
Brad & Karen's Adoption Webpage
today! If this results in a transaction, we ask that you please donate a percentage of your profits to
Superblog!!
, so we can continue to provide this free service.