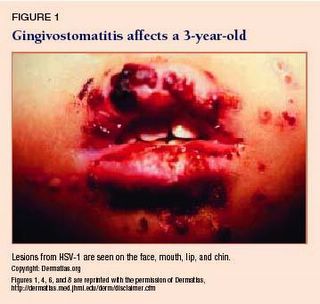 A few days ago I discovered to my horror and confusion that I suffer from
Herpes Simplex Virus Type 1. My first reaction upon getting the news was, I admit, to try and kill myself. I realized that my life as I knew it had changed irrevocably, and that the chances of ever leading anything resembling a "normal" life were slim to nil. It seemed easier to just end it all.

But that would be the coward's way out. And I'm no coward! I'm determined to make a go of it, to try to put together the pieces of my broken life. And as part of the healing process, I want to write a little about my experiences as an HSV-1 patient. Apart from it's therapeutic value, I hope that it might also help other young people facing this grim challenge. As an added bonus, it might further understanding of the disease among those of you who have been lucky enough to remain healthy.

So for the next six or seven weeks, Superblog!! will present a series of articles and essays on the subject. We'll start tomorrow with "What the Government Doesn't Want You to Know about HSV-1". Hope to see you then!