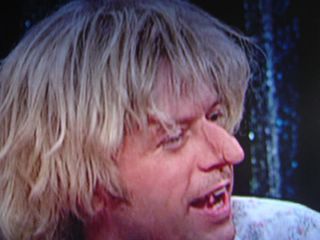 Just kidding! (not really) Apparently David was making fun of Owen Wilson's penis-formed nose !! But do we really know for sure it was a prosthetic?

Broadcasting and Cable magazine said Spade used a fake penis as a prosthetic nose when he spoofed actor Owen Wilson during a sketch.
The magazine reported that Spade's nose "looked like a urologically-correct appendage, right down to what we believe is called the dorsal vein."

See? I'm also in the penis-business now!!