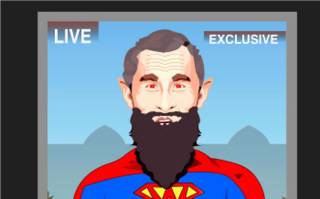 If, like the vast majority of people in the world, you're less than happy with the current prez of the United States, why don't you remodel him, like I did above?

Yes, that's right. Now you can build your own Dubya! Remake him into a sane and cool and competent person! Or just go nuts! Anything is possible! The sky's the limit!

Also available: former Iraqi president Saddam Hussein.