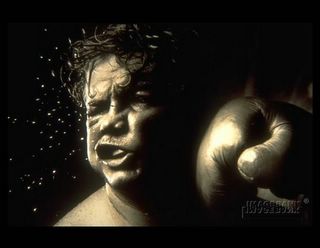 Nah, maybe not yet. Twenty-five thousand hits may sound like a lot but it's fewer than the number of people who live on Åland (you know, where we went on the Ship of Death? The population of Åland was 26,257 as of 2002 and their national motto is a question mark).

And we've been doing this almost every day for six months, so it's not a very impressive turnout on a per-day basis. Of course, the first few months were mainly a political pissing match, culminating in this reactionary post from Sammy, Superblog!!'s resident Neocon. (Gosh, now that everything is going so great in Iraq I feel kind of stupid for opposing the war.)

Nowadays, though, we're united against the common enemy that is Sweden's Socialist dictatorship. Particularly Sweden's Minister for Foreign Affairs, Laila Fraivalds, who failed as Minister of Justice and resigned in shame, yet rose from the ashes after Anna Lindh was martyred.

So, thanks for visiting, and we promise to never ever bring up politics on Superblog!!