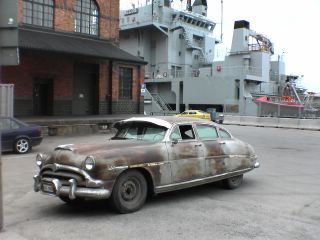 What a doozy!! Looks American to me..? By the looks of it I assume it's still parked down in the harbor of Stockholm. Me and Koala took a walk there before the ship of death was ready for departure. Koala was looking for the infamous Stockholm prostitutes while I took nice pictures. In the background: Swedish Diving Support Vessel Belos

HMS Belos basic data:
Lenght: 105 m
Beam: 18 m
Max draught: 5,1 m
Speed: 12,5 knots
Fire-fighting: 4 water-cannon, 7200 m3 / h

Are we impressed yet? Water-cannons!!!