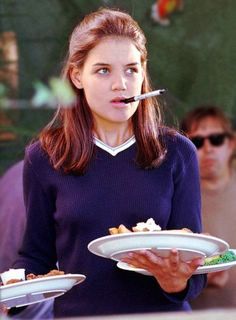 Bitch! Last night I was supposed to go on a date with Katie Holmes, star of such movies as Muppets from Space and Batman Begins (10 minutes of which are available here), and acting girlfriend for Tom Cruise (think Lisa Marie for Jacko).

And as I understood it, Sara and her slutty sister Tiffany would also partake, presumably resulting in a Weekend of Carnality.

Well, you know how it went. I spent the evening in the company of Sammy and Steve and alcohol, and none of the girls even called.

In retaliation, I vow to destroy their careers.